"With Kinexit I can get my players to play more, enjoy their game and practice more. Fitness is an important part of the puzzle and with Kinexit I found a tool do so."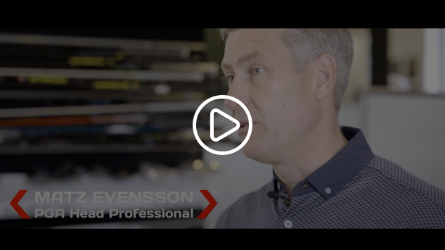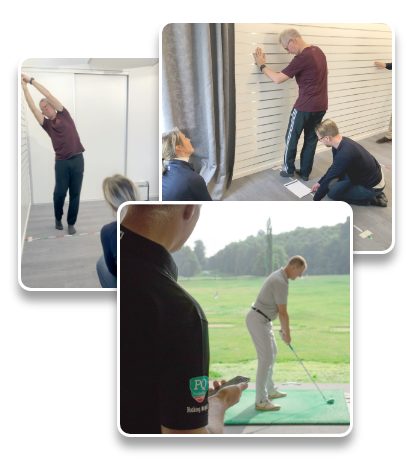 The importance of golf-fitness
Golf-fitness in the golf world is becoming more and more accepted. Like so many tour pros adopting fitness regimens, the amateur golfer's and juniors interest is peaked to follow suit. The challenge for most golfers is knowing what to do making it a unique opportunity for Teaching & Coaching Professionals to offer more ways to make their players measurable better.
Fitness for golf doesn't have to be complicated. We want to put your mind at ease. We've helped professionals, academies and clubs worldwide. We can help you, too.
How Kinexit Works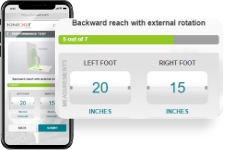 1. In-lesson
screening
Kinexit is easily added, package or included into your different offerings starting with an effective 10 minute in-lesson-protocol that identifies your player's limitations.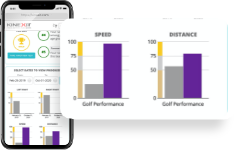 2. Give
feedback
Showcase your player's fitness profile, just like a launch monitor provides feedback on the players club and ball. Your player will then have immediate access to their personalized training.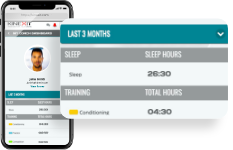 3. Track players
progress
Inside your Coach profile, you will find everything you need to administrate your players, track their progress, share videos and communicate.
Trusted by professionals, academies and clubs, worldwide:
Find The Plan That's Right For You
Kinexit's license-based service is used in many different business models, such as; lesson packages, club fitting, membership offers and junior development. We only need information about what your requirements are, and we will quickly get back to you with a suggestion.
Kinexit Certification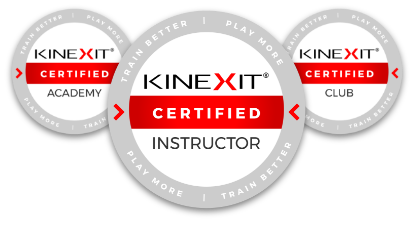 Become Kinexit Certified and discover how our effective in-lesson-screening will help you maximize your golfer's performance. Our Certification is free-of-charge for all new clients and is created so that you can add golf-fitness to your business with confidence.

What's included in the Certification:
Fundamental biomechanics
Education and tools how to give feedback on your player's fitness profile.
Insights in golf-fitness
Help and support to launch golf-fitness into your business.
Deep understanding how to perform our in-lesson-screening
Marketing material
We know you're busy
Kinexit keeps it simple.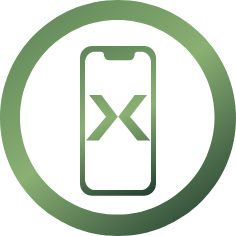 Simple Access
Access Kinexit online and incorporate golf-fitness into your business routines—no setup necessary.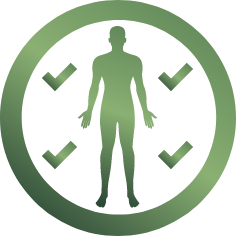 Simple Results
With the personalized workouts, Kinexit focuses on minimizing limitations, improving balance and creating an all-around body for golf.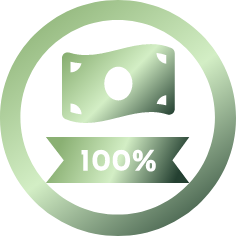 Simple Guarante
If you're not completely thrilled with your progress within the first 30-days, we'll refund your payment.
10 Ways adding golf-Fitness will grow your business

With this PDF, we'll cover one of the biggest frustrations for teaching and coaching professionals and help you take the guesswork out of golf-fitness.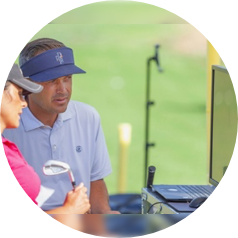 "Golf-fitness plays an essential role in my business and with Kinexit my students can do their work anywhere, without much equipment."
Jon Guntrum, PGA Director of Instruction at The Golf Path Academy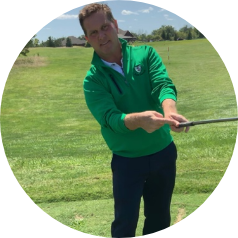 "Before, I found it was challenging to measure golf-fitness, but with Kinexit, this has changed a lot. With the assessment tools, instant scorecards and personalized exercises my students know what they need to work on."
Jeff Smith, PGA Director of Instruction at Plane and Simple Golf