Golf Fitness Platform for Players
Move Better To Play Better.
Kinexit shows you exactly what to do at every stage of your training. Whether it's a 15-minute golf fitness workout at home or a quick pre-round warm up before you tee off, Kinexit works on your schedule to target key areas that improve your golf game and prevent injury.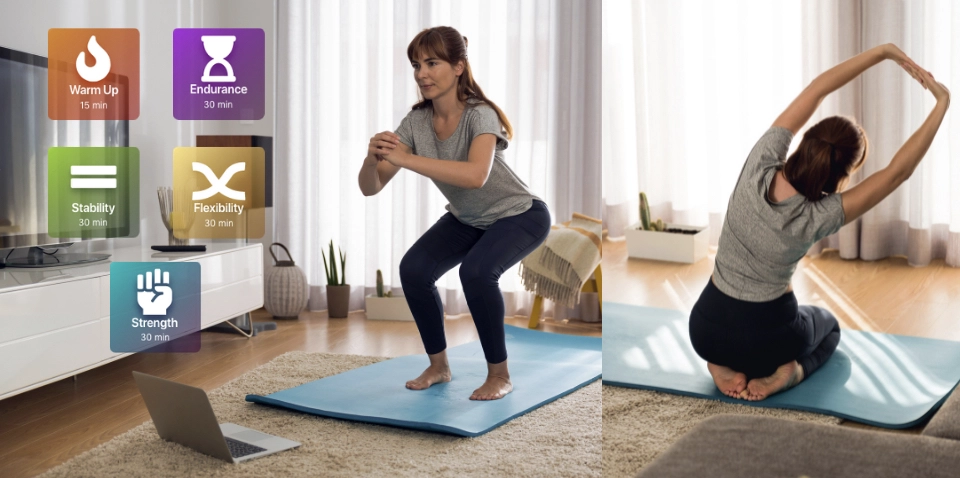 Programs Designed For You.
Kinexit uses a flexible and functional mobility screening to get a relevant picture of your physical ability.
Using advanced technology, Kinexit picks the exercises you need making your workouts safer and more efficient.

Improve Your Weaknesses. Maximize Your Strengths.
Work on the things that matter the most. Kinexit automatically generates several individual training programs that have a direct impact on areas leading to improved balance, stability, rotation, and strength.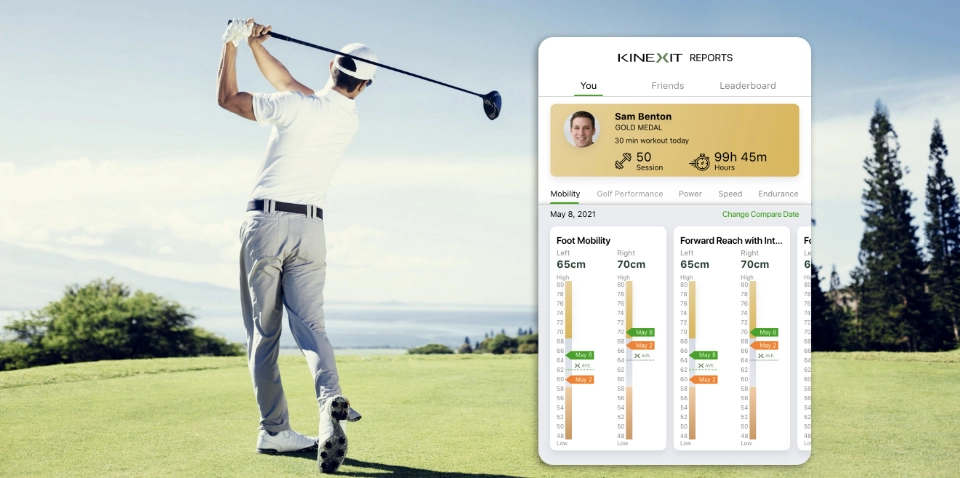 Measure. Don't Guess.
Just as a launch monitor quickly measures the club head's speed and position at impact, Kinexit gives you direct feedback on your fitness for golf and suggestions to help you improve.

Connect With Your Pro
Developing your ability to hit better and more consistent golf shots is based on an overall understanding of your technique, physical ability, and the equipment in your bag.

That's why we work together with some of the best Teaching Professionals, Academies, and Clubs in the world. Connect with your Local Professional or find a Certified Kinexit Professional to get started with Kinexit today.
-->
What Do Our Users Say?
"My body feels so much better now. My body is more flexible. My mobility is much better than when I started. I had problems with my hip and back before but not anymore."

"I feel much more flexible and have utilized the program a lot. And being able to work out at home has been a big plus for me."

"Kinexit has helped me identify restrictions and limitations in my mobility, which has allowed me to improve my range of motion and my golf swing."
6 Ways Golf-Fitness Will Improve Your Game

With this PDF, we'll cover one of the biggest frustrations for players and help you take the guesswork out of golf fitness.